Hi Care Safety Solutions has mobile lashes at the neck and midsection. The Para Aramid Apron made by our specialists is both logical and pleasing. The lashes arranged are 100 percent fireproof treated cotton with adjustable plastic fastens.
For experts that are into high temperature treatment of items and those that handle aluminum heater administrators, the Para Aramid Apron is an optimal choice with its defensive stuff. It has its utilization in wire creating, expulsion, metal purifying, and projecting works.
The security features guarantee that the garments are of the right size, are precisely worn, secured, and in an optimal state of preservation. Before using, ostensibly control everything to guarantee the devices are in awesome conditions, are not broken and are perfect; in the event that the para aramid cover should not to be in astounding conditions (open wrinkles, tears or openings) displace immediately.
If there has to be an occurrence of an unintentional sprinkling of synthetic or combustible fluids on any garments, promptly move away from the working region and eliminate the hardware, so the substance should not come into contact with skin. Garments ought to be exposed to a wash. The fire engendering restriction highlight might be endangered if the gadgets are tainted with combustible items.
Specifications of the Para Aramid Apron :
Restricted fire spread
Convective warmth security
Brilliant warmth security
Protection from fluid aluminum sprinkles
Protection from fluid cast iron sprinkles
Accompanies a suitable size
Matches each statement of the use rules
Extra security from risky items
The disengaging impacts of the hardware might be harmed with water, mugginess or sweat. On account of planes of softened metals, the client needs to leave immediately places and eliminate the piece of clothing. Being the maker of the para aramid apron, Hi-Care Safety solutions can't be considered liable for any harms or outcomes coming about because of mistaken use, or while messing around with the gadgets.
To Become Benchmark Manufacturing Company in terms of quality, Innovations, customization for high temperature protection apparels and become preferred supplier globally.
We are one of the best Para Aramid Apron manufacturer, Para Aramid Apron exporter and Para Aramid Apron supplier in Mumbai, India. We can serve in wild wide whole countries of Para Aramid Apron in largest scale of productions. If you want this products please quote now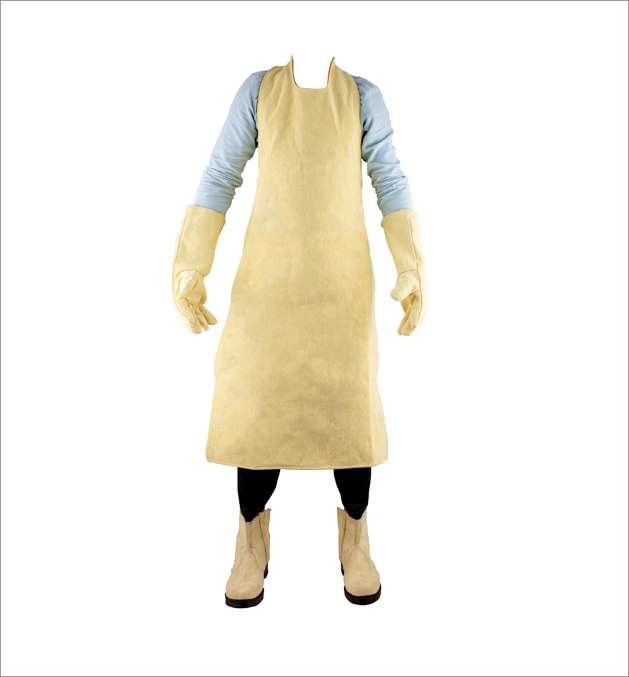 ×