We are Offer complete range of personal protective equipment for Arc flash protection that meet electrical safety standard.
Best Features of Arc Flash Suit 40 Cal
Arc Flash suit 40 cal Cm2 comes under HRC4 protection suit which is best in protection against high risk Arc Flash exposure.
Made from arc flash resistant Material with inside multi-layer insulation of quilted lining.
Design & Style - Bib Overall and Coat
Test Report Certification- ASTM F1506 ( Fabric ASTM Reports ) and NFPA 70E 2012 standards Other Suits We Offer as ARC Flash Protection Suit Supplier
As ARC Flash Protection Suit Supplier, we also offer simple electric arc protection suits listed by model also be purchased from us.
We at Hi Care Safety Solutions regard the safety of our users as our topmost priority. This is the reason why all our ARC Flash Protection Suits go through the most stringent tests for quality. Fire retardant fabrics that are designed to adhere to high heat and high temperature conditions are used to design these suits. We keep upgrading our products to provide the most technologically advanced solutions to deal with industrial crisis.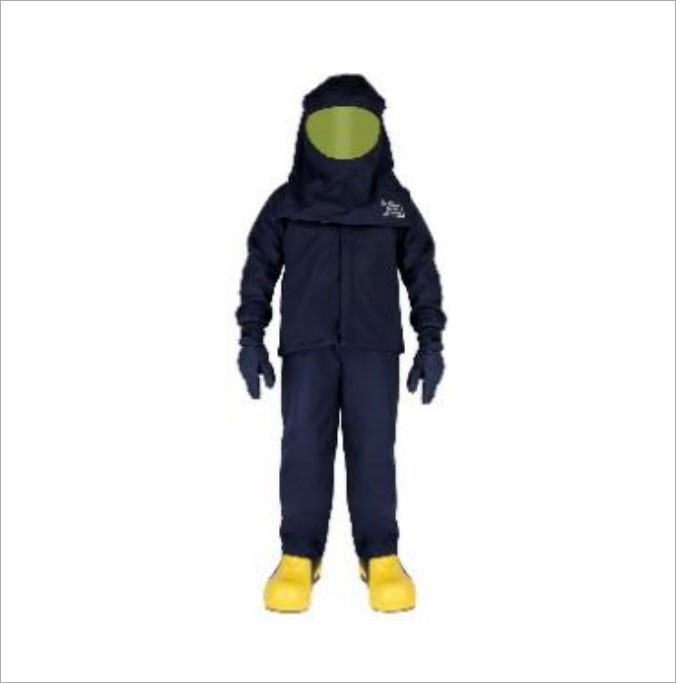 ×