A few Aluminized leg guards and arm watches worth excellent are fabricated by wellbeing gear producers like Hi-Care Safety Solutions. Other than shielding the wearer start to finish, they would offer assurance from brilliant hotness and fire. The Aluminized leg guards has a movable exhaust notwithstanding different things, which allows a better extent of development. To give better security to the eyes against unpredictable fluid metal sprinkles and splendid blasts, a polycarbonate point of convergence is layered with a gold film.
Modern Sectors that Demand the Use of Aluminized Leg Guard
They are by and large used in places like foundries, projecting houses, steel plants, power plants, and where pot upkeep work occurs.
Hi care Safety Solutions manufacturer of Aluminized leg guard is shoe cover which gives protection against molten metal splash, Molten Aluminium splash for better protection for leg portion while handling liquid molten metal. We are provide Outer layer Aluminized leg guard made out of Aluminized fiberglass or Aluminized Aramid fabric which is very effective in radiant heat resistant. Our products With inside heat resistant FR Cotton lining. We found of Velcro adjustment for better fitting. Aluminized Leg Guard available Size- 16" or as customized as per requirement. We can specify Temperature Ratings- Radiant heat resistant up to 500c to 800c.
Aluminized Leg Guard Test Report / Certification
EN ISO 11612 (A1, A2, B2, C1, C4) Radiant Heat (Code C4 of ISO 11612)
A well being article of clothing has changing abilities of insurance attributable to the uniqueness of its plan. You might attach it with an alternate piece of material, tape and paste it other than fixing it with heat.
A significant part of the perspiration gets insidious off by an internal covering of texture. The Aluminized leg guard produced by Hi-Care Safety Solutions yields considerable assurance from cold and hotness because of the presence of batting materials and keeps fluid entrance under control with its poise of boundary materials.
The Aluminized Leg Guard and the Aluminized arm guardian both give the top-most security. With respect to restricting fluid slag and flying shines, both work adequately.
These well being things are great for over the top level temperatures and give extended security. In this manner they are ideal against splendid warmth, shimmers and fluid metal sprinkle risks.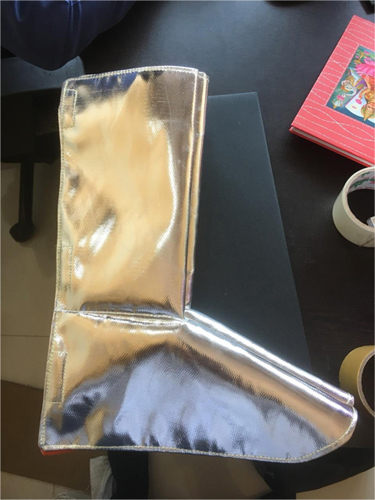 ×