Fireman Jacket & Trouser Specification
Outer shell 6.0oz NOMEX III A Fabric
Composition: 93% meta Aramid, 5% Para Aramid, 2% Anti Static Property for better Abrasion Protection
Moisture Barrier
Aramid/aramid non-woven laminated with PTFE membrane for maximum breathability and hydrostatic head (waterproof) performance.
Thermal Barrier
Constructed using non-woven ARAMIDE aramid fibers laminated with Nomex/Viscose innermost ling fabric for maximum protection
Reflective Tape
Complete Suit consists of coat pant shoes gloves hood with Fireman helmet IS2745 Standard approved.
Fireman Helmet Specification
Performance
lame-Retardant Shell / Interior Basket / Chin Strap, Puncture Resist, Retractable PC face protector, Neck protection, Reflective And Luminescent stripes, Adjusting head, the Possible wearing of the protective mask under visor; Easy to operate and Spare parts available.
Fireman Gloves Specification
The upper material is hide split with special treatment against high temperature, penetration of water and oils. Another function of this leather treatment is resistance against mechanical risks.
The next layer is the composition of technical aramid and Nomex that increases resistance to heat, abrasion, and cutting. Knit wristband is made of aramid. The gloves are tested and certified according to EN 659:2004 A12008 - Protection gloves for firefighters.
Fireman Boot Specification
Material Vulcanized Rubber & Sole Certified to EN ISO 20345 & EN 15090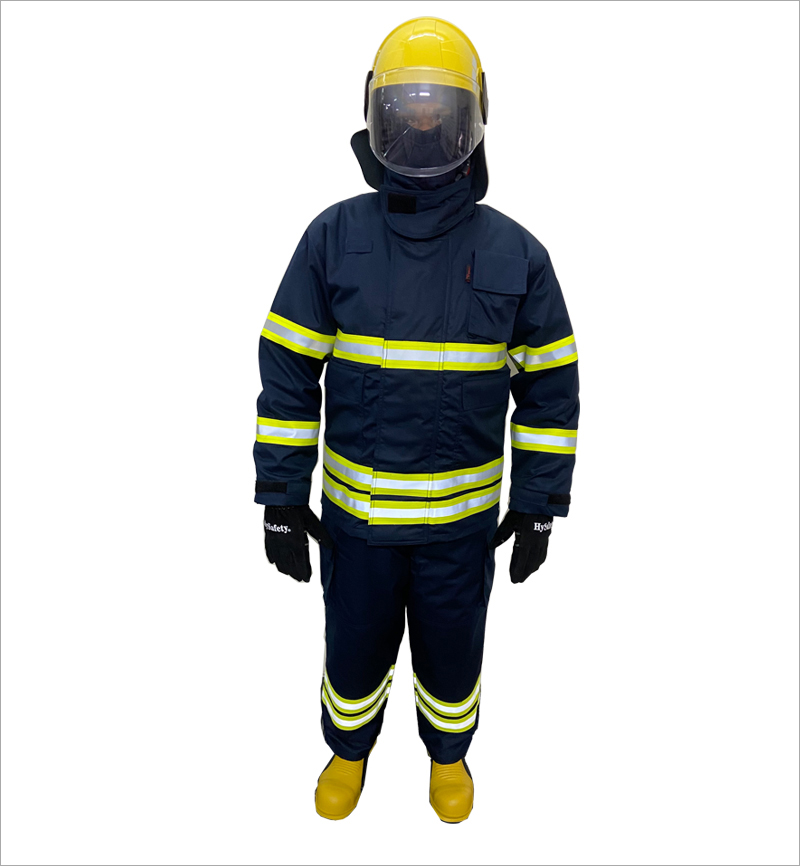 ×