Hi-Care Safety Solutions has come up with a new age Fire Retardant Coverall that uses a blended cotton fabric, which we treat with some unique chemicals. Extinguishing flames would turn into an automated process with the use of our products.
The two kinds of FR coveralls will safeguard workers from sad wounds. Our Fire Retardant Coverall is more basic to consider the gathering conclusions of a FR garment. These join the choice or mix of fibers, coatings, and various drugs.
Hi Care Safety Solutions is a main FR Coverall Manufacturers in India. Fire retardant textures are utilized to make Flame Resistant Coverall that is treated with synthetic compounds that limit the texture combustibility and make it non-flammable. These synthetic substances assist the texture with transforming into a tar that makes the burning sluggish. With the goal that your representatives can get additional time for a fast departure and stay away from serious wounds.
Our Fire Retardant garments made of different types of fabrics like
100% Fire retardant cotton,
98% Cotton 2% Anti-static Fabric,
Inherent fire retardant fabric,
HUNTSMAN PYROVATEX® Fabric, SOLVAY PROBAN®Fabric
DuPont Nomex IIIA fabric etc.
We are providing this fire retard Coverall is truly Working around synthetics and flares may request an expendable FR outfit that has fixed creases against compound and fluid infiltration. Fixed creases will ensure the line openings in FR pieces of clothing keep fluids from entering. These watertight FR coveralls can offer a wide scope of substance insurance when the heat proof tape is safely covering all creases.
Specification of Fire Retardant Coverall manufactured by Hi Care Safety Solutions
100 percent Cotton Coverall FR Treated in 240 GSM, 280 GSM, 330 GSM 450 GSM
2 front pocket with Flap and snap securing.
2 cross side pockets
2 back straight cut fix pocket with Velcro/Snap as conclusion
Device pocket - empowers fundamental devices and gear to be conveyed
Pen pocket on left sleeve - for quick admittance to a pen when required
Two-way FR zipper conclusion to the middle front - permits coverall to be effectively placed on and taken off
Elasticated midsection - guarantees further developed solace and better piece of clothing fit
Bar tack support at various emphasize focuses on the piece of clothing - for strength
Sewn all through with FR strings
Twofold needle sewing on Pocket, Cuff and Arms
Nickle-Free snap on sleeves
Profoundly heat proof zipper with cover fold
1" or 2" wide FR intelligent strips over shoulders, arms, and legs - for added High perceivability and security
Shading - Navy Blue, Royal Blue, Petrol Blue, Orange, Red, Green, Beige
Certificate Tested and passed According to International Standard EN ISO 11612 A1, A2, B2, C1
Lightweight FR coveralls will furnish laborers with security for the entire body in one FR piece of clothing. For hot conditions or working around hot gear, give breathable, expendable FR apparel that keeps dampness off the skin.
Hi-Care Safety Solutions has come up with a Fire Retardant coverall that is light in weight besides being easily disposable.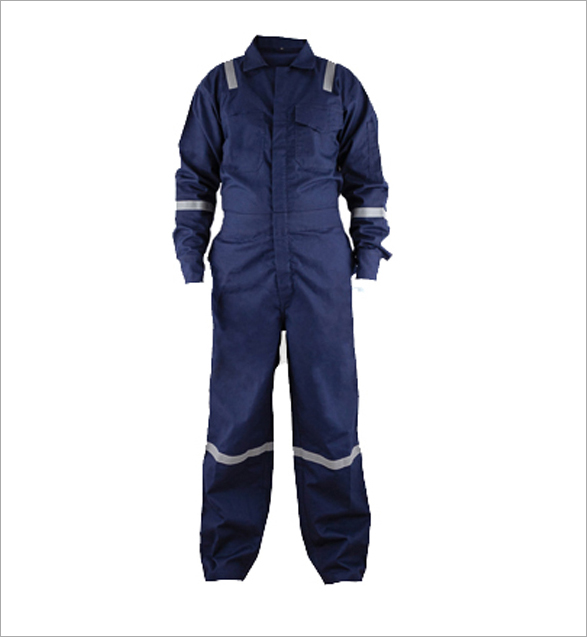 ×