Fire fighters and fire rescuers can rely on fire Proximity Suits designed by Hi Care Safety Solutions. Since we keep the safety of the users as our top priority, we use technologically advanced materials. We design fire proximity suits by adhering to stringent quality standards. Our suits can reflect upto 90% of the radiant heat. As Fire Proximity Suit Manufacturers, we constantly upgrade and customise our products to cater to different industries.
Some unique qualities of our products that distinguish hi care safety solutions from other Fire Proximity Suit Suppliers are:
Our fire proximity suits reflect 90% of the radiant heat.
Our suits are designed from aluminized fabrics that undergo the wet flex test.
The suits remain highly reflective even after multiple use in high temperature and high heat environments.
The fire proximity suits are engineered to offer superior abrasion resistance to ensure safety in fire and high heat environments.
The fabric of the fire proximity suit to test its quality. In this test, the fabric for the fire proximity suit is dipped in hot water of 600C temperature for a duration of 15 minutes. After that, the fabric undergoes 1000 machine abrasion cycles. The test is conducted to check the quality of the fabric for making fire resistant suits. After the test, if the fabric remains intact, it is suitable for designing fire proximity suits. If the fabric is of a lower quality, it will undergo delamination or peel off.
Hi Care Safety Solutions has procured standing as Fire Proximity Suit Exporter since it clings to prevalent security principles. Our fire nearness suits observe application in fire salvage activities, fire dangers and high hotness section applications. These suits may likewise be involved by laborers in refining industry where they are continually presented to exceptionally high temperatures. We continually ad lib our items to cling to industry's most recent assumptions and requirements. These suits accompany a couple of gloves. They are likewise given a couple of security boots intended to ensure the wearer in high hotness conditions.
Hi Care Safety Solutions is one of the best fire proximity suit manufacturer, fire proximity suit exporter and best fire proximity suit supplier in Mumbai, India. Also we are supplying in allover countries. If you have to want this fire proximity suit please quote now.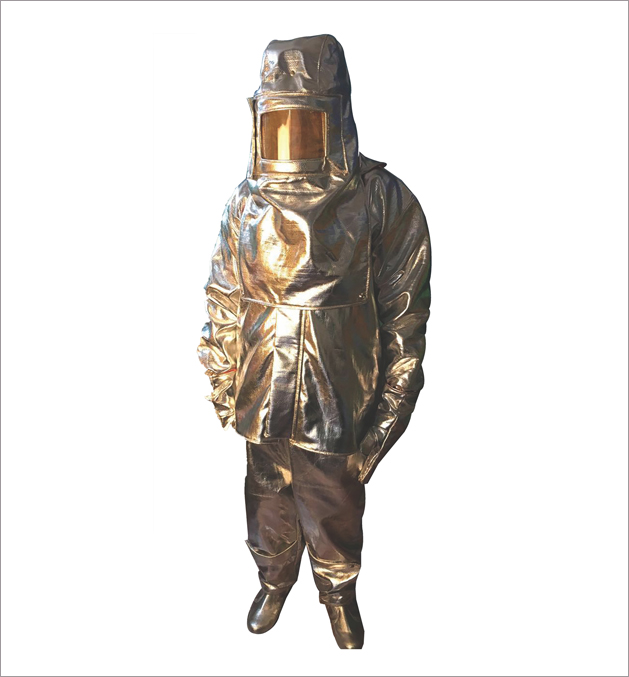 ×