Fire Protection Suits are expertly fabricated with multiple layers engineered to ensure maximum safety during an open fire or during flame Protection. A fire Protection suit protects the fire fighters even during situations of complete flame engulfment.
The Hi-care Safety Solutions Fire Protection Suits are designed to equip for improved fit, comfort, flexibility of motion, and include the most recent innovations in materials engineering and fabric design. The fabric has been carefully, experimentally verified to outperform all competing fabrics available.
The fire Protection suits are developed for intense applications that account for high temperatures and challenging environments, such as rescue operations and standby operations, furnace maintenance, and other scenarios involving prolonged exposure to intense heat, flash over, and flame engulfment.
Hi Care Safety Solutions has procured standing as Fire Proximity Suit Exporter since it clings to prevalent security principles. Our fire nearness suits observe application in fire salvage activities, fire dangers and high hotness section applications. These suits may likewise be involved by laborers in refining industry where they are continually presented to exceptionally high temperatures. We continually ad lib our items to cling to industry's most recent assumptions and requirements. These suits accompany a couple of gloves. They are likewise given a couple of security boots intended to ensure the wearer in high hotness conditions.
With 7 layers of unique high-heat defensive response material and a completely insulated hood, gloves, boots, and soles, the EN 1486 Xtralite Fire Protection Suit is designed to withstand the most severe circumstances. It is tested in accordance to- EN 1486-2007 and only weighs 12 kgs.
The NFPA Xtralite, as the name suggests is made of materials that are NFPA 1971 certified. With 7 layers of unique high-heat resistant material and a completely insulated hood, mittens, boots, and soles, the suit is carefully built to withstand the most severe circumstances.
All the Fire Protection Suits are inclusive of a hood with visor and inbuilt firemen's helmet as per IS 2745, a pair of mitts and a pair of over boots.
Why choose Hi-Care Safety Solutions range of Fire Protection Suits?
Protection against radiant heat and convective heat
Protection against molten metal and splashes
Excellent quality insulation layers
Moisture Barrier Lining & Thermal lining
One size fits most
Effortless donning and doffing
Heat resistant thread has been used in the stitching
The soles of the shoes are grease and heat resistant
Hi-Care Safety Solutions is one of the best Fire Protection Suits manufacturer, Fire Protection Suits Exporter and Fire Protection Suits Supplier in Mumbai, India and world wide Countries.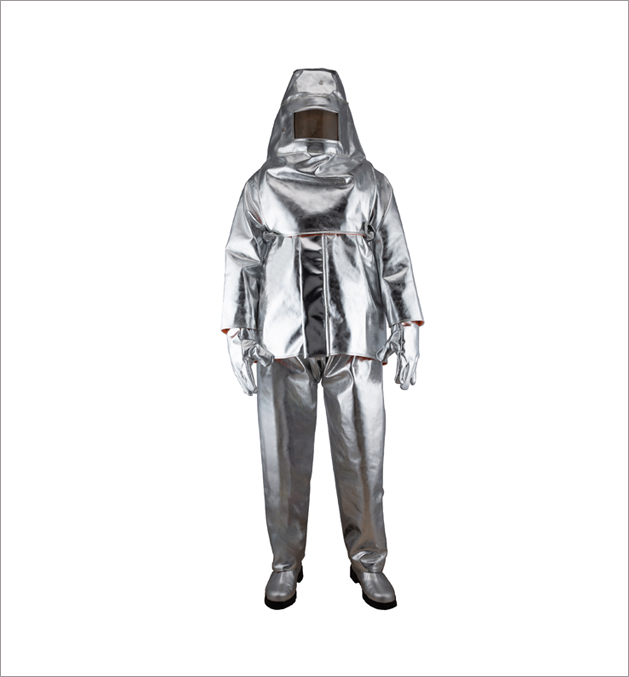 ×