Hi-Care Safety Solutions manufacturer of types of clothing that clearly protection from heating. Such clothing could be an Aluminized Fire Entry Suit or a fire. The function of heat resistance makes the heat insulation clothing easily distinguishable from other types of clothing. We are composed of unique material that resists the flames. A heat shield protects a rescuer from damages of various kinds by keeping a safe distance from hot objects and flames. This way, he will not get burned or ignited. It is also an ideal option for conducting operations of various kinds within the glass, metallurgical, chemical, and oil industries. We are Leading Manufacturer & Exporter of High Temperature protection Specialized safety Apparel which is Aluminized fire suit.
Our Entire Range is generally utilized in Foundries and Casting Operation, Chemical Plants, Automobiles Welding and hot work tasks, Glass and Ceramic Plants Production, Power Generation, Petrochemical and Refining, Laboratory and Testing Facilities. It utilized in the Industries like Steel, Electrical, Oil and Gas, Engineering and Construction, Glass, Fire Fighting tasks and any remaining applications where taking care of sharp items and high temperature is involved
Hi Care Safety Solutions manufactured Aluminized Fire Entry Suit is used by firefighters, air force pilots, professional motor racers, and other workers in various industrial segments. These fire suits are much advanced than the other synthetic industrial outfits that ensure fire protection. We use different types of fabrics like Antistatic Fabric, Inherent fire retardant fabric, and cotton to make these suits.
Specifications of Aluminized fire entry suit
Our company provide a Checked and certified material which is use to any type heat protection and heat resistance products.
We are Strictly meant for use of safety workers.
You can Effectively Install or wear on critical time
After you can use the Aluminized fire entry suit then Easy Passage of Heat.
We are very clearly specify the Effective sealing capacity Simplified Cleaning techniques
Hi-Care Safety Solutions works as a Aluminized Fire Entry Suit Suppliers & Exporters in India. We are the only solution you were looking for fire hazards. Firefighters can seek quick protection as they pass through the area near fire once they procure aluminized fire entry suit. Protective clothing of such types can help them in sealing off risky places, shutting flammable gas valves, saving precious materials, and rescuing those that are in trouble.
Many organizations have acquired space for themselves inside the defensive attire industry. We have concentrated on different purchaser sections and broadened our spending plan through innovative work. A plenty of enterprises like that of welding, gas, and oil, and save administrations owe a lot to the excellent presentation of wellbeing arrangements like the aluminized fire section suit.
Organizations like the Hi-Care Safety Solutions have been capable all the time to serve a considerable rundown of client base with vigorous arrangements at negligible sticker prices.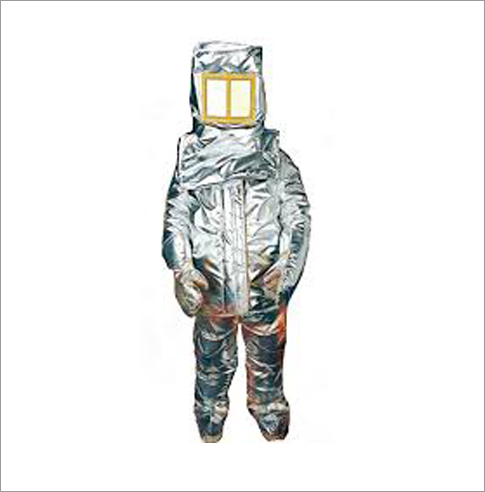 ×