Hi Care Safety Solutions is among a lot of wellbeing gear makers that are known to accommodate aluminized aprons to compound and handling businesses. Such covers are exceptionally viable in conveying suitable insurance to laborers from liquid sprinkle and hotness.
We have roped in a couple of vital participants delivering emotional rough material for the formation of Aluminized Full Sleeves Apron. Moreover, we be careful with a couple of limits going before acquisition for ensuring extraordinary standards.
Hi Care Safety Solutions is Aluminized Aprons made out of aluminized fibreglass Fabric with Fire Retardant cotton lining inside.
We are provide Back Side Open With Sleeves.
Aluminized Full Sleeves Apron Back side open apron give more comfort, breath ability to user in extreme hot environment.
Our products Temperature Rating- Radiant Heat Resistant up to 500C to 800c We are give you the Size Available: 24" x 36", 24" x 48", or can be customize as per requirement.
Aluminized Full Sleeves Apron Test Report and Certification.
Temperature Rating- Radiant Heat Resistant up to 500C to 800c
Feature: High protection to heat and radiant heat effectively prevents molten metal splash
EN ISO 11612 (A1, A2, B2, C1, C4) Radiant Heat (Code C4 of ISO 11612)
To screen our all out extent of items from causes that live remotely and can be destructive, we have a state of the art squeezing unit outfitted with the freshest safe packaging progressions and supplies. We have consistently attempted and really looked at high tear strength and drawn the absolute best plans.
Specifications of the Aluminized Full Sleeves Apron
Checked Chemically
Accompany Exceptional Fittings
Safeguard from shimmers and fluid metal sprinkle
Reflect 95% of the brilliance
Guarantee uniform warmth
Support prosperity
Intensify conventionality and ease of use
Unequivocally planned hotness safe covers come in jaw wiper style
The development of the aluminized full sleeves aprons has two inward layers. The cotton lining inside is heat proof and the external shell is made out of fiberglass that is flex aluminized. Hello Care Safety arrangements have been providing aluminized security clothing for dealing with Fire Assay Cupfuls and Crucibles.
The X10 Aluminized Apron provides you with a single safeguard of lightweight warmth affirmation. The X10 Apron is open in Aluminized Rayon for a specific spending plan portion or Aluminized Oxidized PAN for additional comfort and assurance.
Our group of specialists at Hi-Care Safety Solutions has used material worth preeminent grade for assembling aluminized cover. We have prevailed with regards to acquiring our place among the business spearheads that have for quite some time been conveying Aluminized Full Sleeves Apron to a considerable rundown of demographic. We have forever been proactive in shielding the laborer from liquid sprinkle and the standard brilliant hotness. They are constantly shielded when nearby convective hotness and flares.
Hi Care Safety Solutions one of the best Aluminized Full Sleeves Apron manufacturer, Aluminized Full Sleeves Apron exporter, Aluminized Full Sleeves Apron supplier in mumbai, India. If you want this product please quote now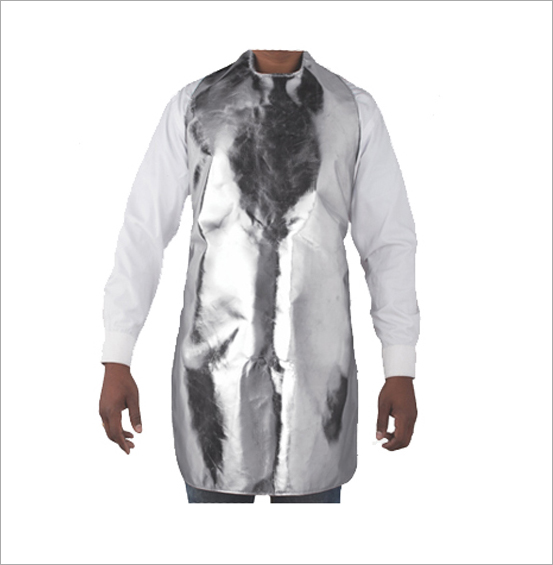 ×